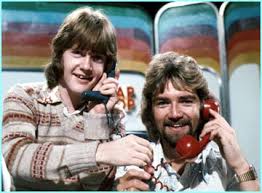 If you are my age (35), you'll almost certainly remember the conflict and the arguments over what you were supposed to watch on TV on a Saturday Morning.
Children in the late 70's and early 80's had the wonderful choice of the anarchic Tiswas on ITV
or Noel Edmund's Multi-coloured Swapshop on BBC. I tended to watch most of Swapshop, but flicked between channels so that I could watch certain bits of Tiswas. I can even remember children at school arguing and rowing over which was better. In truth, they were probably both pretty amateurish looking by modern standards, but they were damned good entertainment.
So fans will no doubt be pleased to read that Tiswas is set for a special one off return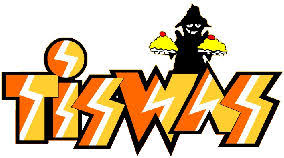 in a traditional ITV "an evening with" style (reported
HERE
) and the BBC are also planning a special one off return of Swapshop over the Christmas period, reuniting Noel Edmunds, Keith Chegwin, Maggie Philbin and John Craven.
Will it be another case of watching some old clips and realising that nostalgia aint
what it used to be (like some old shows on UKTV) or will they have stood the test of time ? I'm certainly looking forward to finding out.