No, this is not a Britney Spears story, although I personally think she is well rid of a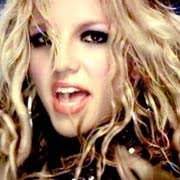 man who would leave his pregnant wife to hook up with Ms Spears in the first place. Obviously Britney is going to be doubly disappointed to hear I'm married now and am no longer available, but she'll have to live with it.
Anyway, this post relates to the ongoing problems of the Tory party and racism. Twice now in a week they have become embroiled in a racism row. To be fair, they have acted
in both cases and have not sought to sweep things under the carpet, although it was not clearly mentioned in the Tory press release explaining that Bernard Jenkin had been fired. This probably explains why the
BBC story regarding Bernard Jenkin
(if ever a man lived off his father's reputation) barely mentions the alleged racism.
The story does raise a problem for the Tories in that Dave can go on and on about the changing Tory Party and its changing attitude, but these comments appear to be at odds with those of some of its party members, councillors and MP's.
The excellent
Jonathan Wallace Blog
does a better job than the BBC of reporting on this story and makes good factual points, which will no doubt still anger Tories who attack this blog whenever their beloved party is criticised.