Traveling to work this morning, I was listening to Radio Five Live, and was surprised that when the BBC were doing a story about the Olympic overspend just announced, Tessa Jowell had refused to allow the BBC to interview her, so Ken Livingstone had to take the rap instead.
Now Ken, bless him, did his best. It is difficult for Ken to justify the overspend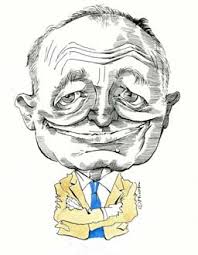 because it isn't really his fault. He was trying his best, but was offering only lame excuses. The problem was though, no matter how lame his responses were, you could detect his overiding enthusiasm and drive to make the olympics a success, not just as a sporting spectacle, but as a regeneration project. So for that reason, I could forgive his feeble arguments because, at least he was willing to put himself in the firing line, at least he had the strength of will to try and give some reasons.
Which leads me to my main point, where the hell was Tessa Jowell ? If there is a good reason for the overspend, then why can't the minister responsible explain it ? Why should Ken have to take the rap for her mess ?